Dave Loveday began building fences with his father,  Roy Loveday, in 1964.  Dave began contracting fences in the South Central Texas area in 1972.  Dave's son, Roy, has been working with him for sometime now ,  thereby ,  making this small family business a third generation operation in South Central Texas.
As was customary with Roy Loveday Senior, Dave and Roy Loveday still believe in using quality materials and quality workmanship.  Our Motto is, " Building A Quality Fence at a Fair Price."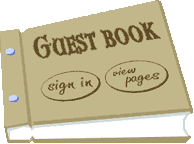 Dave Loveday Fence Contractor

Here Quality is Job ONE.   


 In Loving Memory of my son Clifton Eugene Loveday                 Who tragicly had his life cut short.              You will forever be loved and missed

August 16, 1986 -  September 12, 2003

Call now!  We offer free estimates.

Cell: 830-660-2147